A business will flourish only when your customers are satisfied with the product and services that you have to offer.
Else your competiton is always there to grab your dissatisfied customers.
And your call center plays an important role here.
If you want to generate customer loyalty, you need to follow some call center best practices.
Gone are the days when call centers used to be considered as a cost play. Today, your call center plays a front facing role not just to acquire new customer but also to retain the existing customers.
A bad customer experience for a customer will not only make him churn but will also results in negative word of mouth.
Below are some of the call center best practices that you need to follow for providing exemplary customer service, but first understand the meaning of call center management.
---
In this guide, you'll find:
What is the meaning of call centre management?
8 Call centre best practices
A. What is call center management?
Call center management refers to the process of overseeing and directing the day-to-day activities of a contact center in order to meet the organization's objectives.
This includes managing: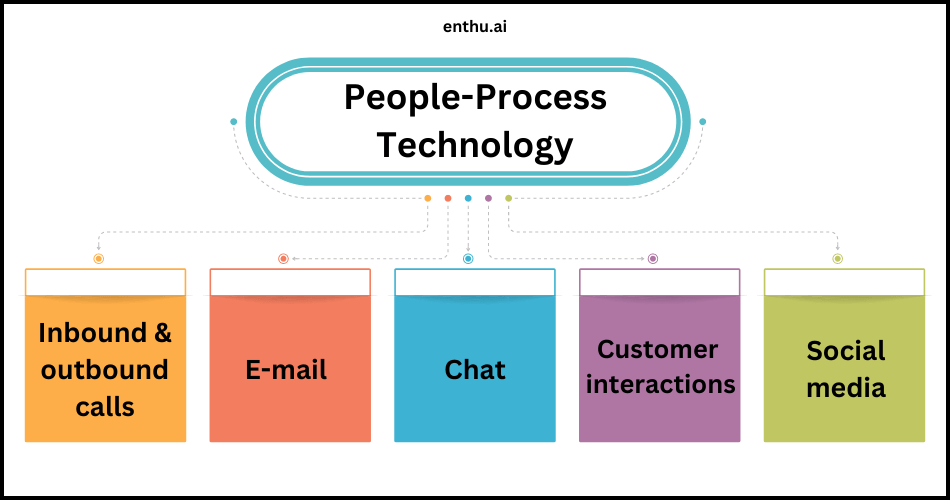 The responsibilities of call center management typically include setting the performance goals and metrics, managing staffing levels, training and coaching agents, evaluating and monitoring call quality and customer satisfaction, implementing technology solutions, and analyzing data to improve operations and customer service.
Effective call center management is crucial for ensuring that the center meets its objectives, delivers high-quality customer service, and operates in a cost-effective manner.
It requires a combination of leadership skills, technical expertise, conversation intelligence tools and a deep understanding of the needs of customers and the business.
See how Enthu.AI contributes in call center management and enhances customer experience.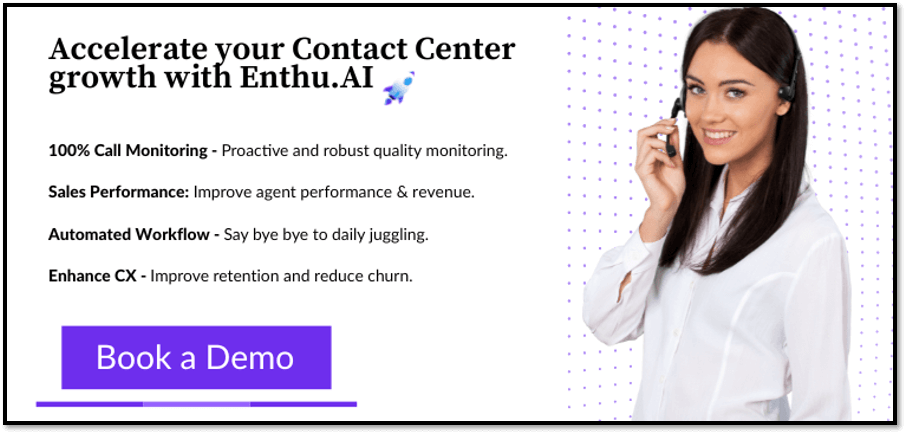 ---
B. 8 Call center best practices
1. Make customers' experience memorable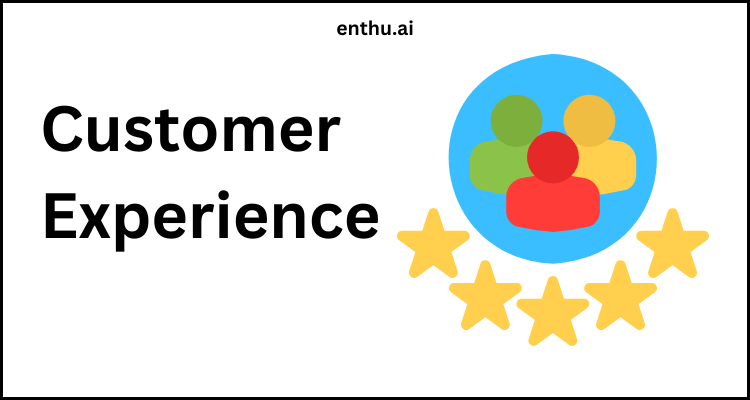 No business can survive for long without customers.
As a front customer facing unit, call centers should focus on providing exemplary experience to its customers.
Providing a memorable customer experience will help you retain customers for a long period of time and customers will be a reliable source of revenue for coming years.  
Also, it is one of the ways that can help you create differentiation and beat competition.
How to do it?
There is only one way to make your customer experience journey memorable: by genuinely feeling empathetic for the customer and then helping them solve their problem.
For that, you need agents who put customer first and are willing to go all out to drive customer satisfaction.
2. Create balance between technology and human factor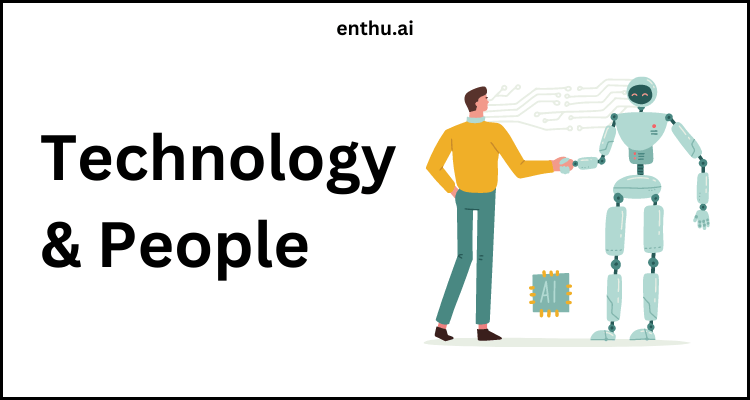 Solutions like chatbots and IVRs might be seen as relief by call centers but they may not be well received by customers every single time.
Imagine the last time when you were frustrated by the scripted conversation from an agent, without they putting any effort to help understand your problem.
No doubt 86% of customers still do not trust customer service tools.
How to do  it?
Identify your customer journey and allow them to speak to a real person at their own will.
In short, ,make sure that customers can easily reach well-trained agents.
Ultimately, a call center of today needs to be a blend of technology and human factor such as a speech analytics software that analyses and monitors call center calls with a flexibility to switch between the two at ease.
3. Make your first impression count.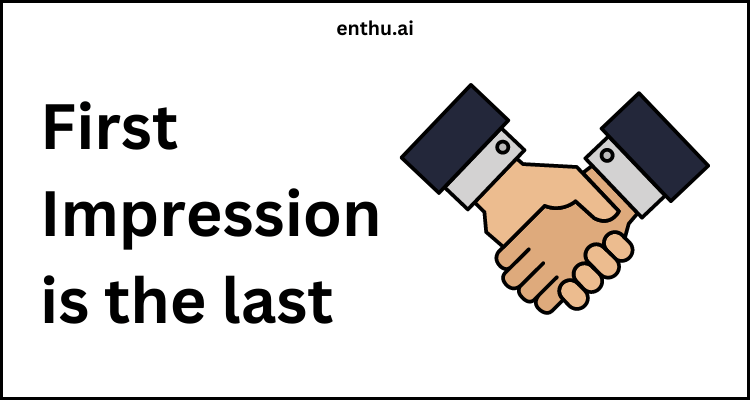 You have only one opportunity to make a first impression.
Providing solutions to customer issues comes at a later stage. You need to impress clients right from the start.
Customers are likely to form their judgement within seconds. In fact, you only have 30 seconds to make a first impression.
How to do it?
Agents need to practice important call center skills like being patient, having the right attitude and practising active listening.
Agents should be trained to resolve issue within the first call itself because it increases customer satisfaction. Also, chances of recommending your company to other people by the clients increases.
Ultimately you need to ensure you help clients believe that you are there to help them out with their issue. And then walk the talk.
4. Solve customer issues quickly and dedicatedly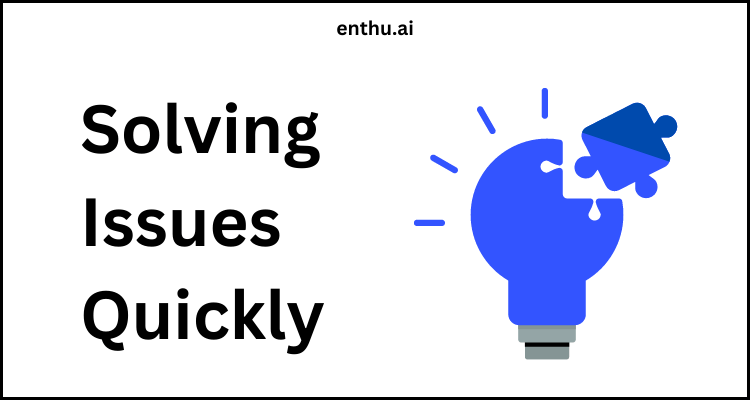 It is no hidden secret that every customer wants their issues to be solved as quickly as possible.
And if you want to remain in the game you have to give what customer demands, i.e, great service.
How to do it?
You have to reduce the time taken to resolve issues and there are a number of ways in which you can do that like:
a. Provide real-time updates to customers about the status of their issue.
b. Give your CRM access to call center agents.
c. Streamline agents workflow to eliminate repetitive tasks.
d. Be honest and transparent about the time required to solve the issue.
5. Train agents on a regular basis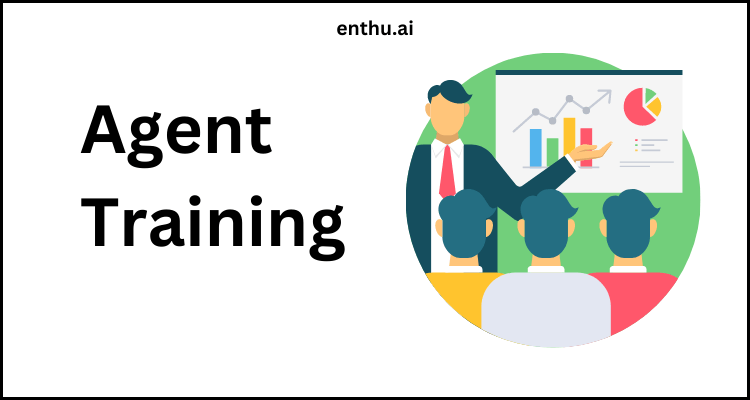 Customers don't like to be put on hold for too long.
To avoid this situation, you need agents who can handle different kinds of customer issues quickly and easily.
Regular agent training becomes a must have in such a scenario.
Proper call center training will help agents to avoid making costly mistakes. Also, it helps  agents to add new skills to their skillset.
In training, you must focus on product knowledge, soft skills and documentation.
6. Track customer satisfaction.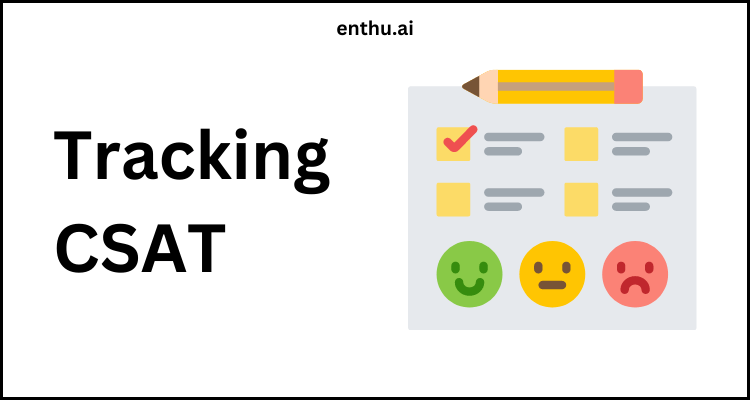 Providing excellent customer service is the ultimate goal of the call center.
Asking customers about their experience after every interaction should be a part of your tracked metrics.
It is important because customer satisfaction is directly related to customer loyalty.
A satisfied customer not only brings revenue for a long time but also brings in new customers as well.
So make sure that you record customer experience via surveys after every call and analyse those replies to identify the trends.
Tip: Invest in a good call center software to track all the KPIs.
7. Have a centralized knowledge base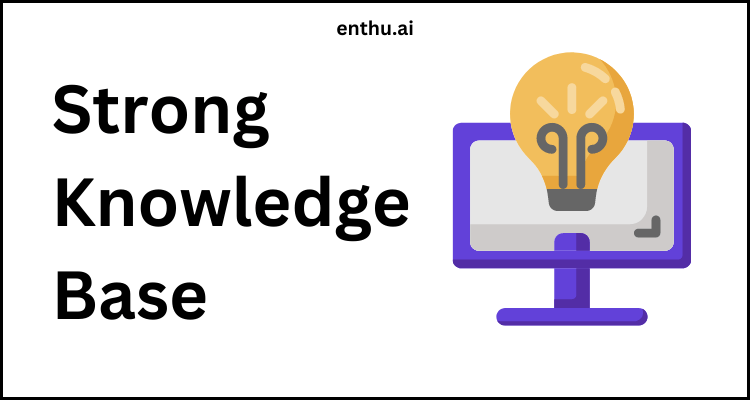 "Knowledge is Power."
This is true for call centers as well because when agents have knowledge about products and how to handle issues, they can provide great customer service, faster.
How to do it?
Have a readily available knowledge base for the customer support team and it must include organization's data, important documents, training modules and more.
When agents can easily access this knowledge base, they can  handle customer issues effectively and improve call center quality .
8. Use customer feedback to improve performance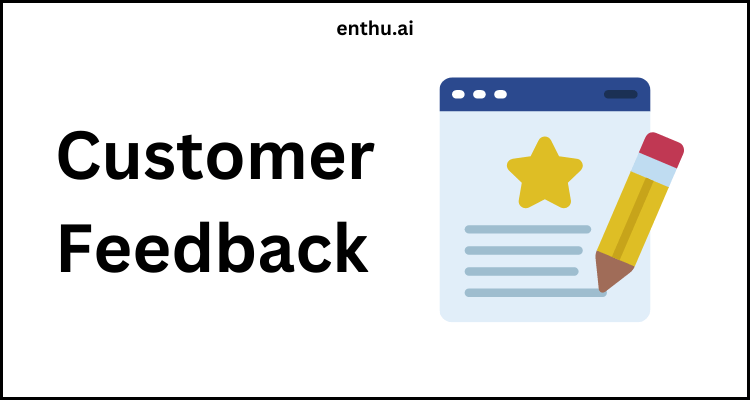 A customer can tell you a lot about how efficiently a company is performing.
But in most cases, a customer won't tell how satisfied he is with the call center's service, until he is asked for it in a feedback.
Only one out of 26 customers will complain about a poor experience and around 90% will just leave if they had a bad experience.
But out of the remaining 10 people, one would tell about his bad experience to other people.
Therefore, you must use customer feedback to reduce customer churn and improve satisfaction levels of the customers in the future.
---
Conclusion
If you want to remain in the competition, you cannot ignore these call center best practices.
These management best practices will help you provide amazing customer experience.
Every customer contact is an opportunity for you to make customers loyal towards your company.
FAQs
How can I improve my call center performance?
You can improve your call center performance by setting clear goals, providing effective training, using quality monitoring and feedback, and implementing technology solutions to streamline processes and improve customer satisfaction.
What makes a successful call center?
A successful call center is one that delivers high-quality customer service, meets performance metrics and goals, effectively manages resources, and continuously improves operations and customer experience.
What are the top 3 primary functions of a call center?
The top 3 primary functions of a call center are handling customer inquiries and resolving issues, providing customer support and assistance, and generating sales and revenue for the organization.
---
Tushar Jain is the CEO and Founder of Enthu.ai. In this free time he loves to read books.