Managing a call center takes too much dedication. But, as it is, nothing is more important than offering satisfying customer service.
If you are a call center manager, you have heard a lot of complaints about call center quality already.
It really doesn't matter how big a company you are running, complaints will always be there.
But inviting too many of those will only harm your reputation. 
For example, if your team does not have proper tools to manage the load, customers will be kept on hold for a longer time. Getting on hold is something that customers hate!
However, there is a way that your call center can excel in monitoring, training, observations, and improvements. 
Call center Quality Assurance helps you highlight the common customer issues that help in better communication. Such practices also reduce executive turnover, resulting in more profit. 
So, today we will discuss the prospect of call center quality assurance or QA and how it can revamp your call center, provide better customer support, and, most importantly, boost your business.
If you are ready, let's get started. 
In this guide, you'll find:
How call center suffer?
Why is quality assurance such an important function for a contact center?
Managing a QA process 
Future of call center QA
A. How call centers suffer?
Let's face the fact: How do you control yourself when a random call center robot keeps your phone on hold time and again? 
Most of us would have the urge to throw our phones across the room. And this is not the type of reaction that increases brand retention.
Call centers are responsible for customer satisfaction. When a customer calls an executive, he wants his query to be sufficed. 
Hence, holding him up for minutes or providing inexperienced support will only harm your call center's reputation. They won't tell their friends about how good your support team is. 
Call centers receive a lot of calls with various complaints. When your employees are burdened with too many calls, it won't be easy for them to maintain the quality.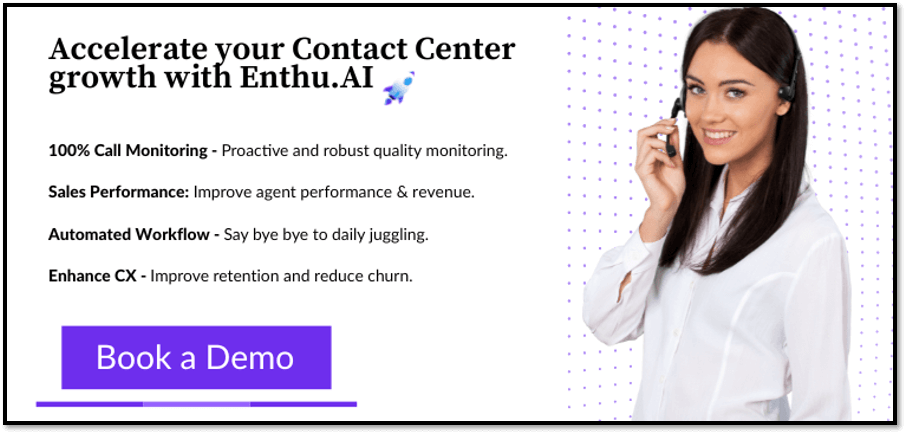 Hence, we often reroute the calls to inexperienced executives in a specific field. 
If you fail to provide quality and fast customer support, it weakens your reputation and harms your business. 
Quality assurance ensures the reduction of customer complaints by highlighting common problems.
It also improves communication between an executive and a customer. 
B. Why is quality assurance such an important function for a contact center?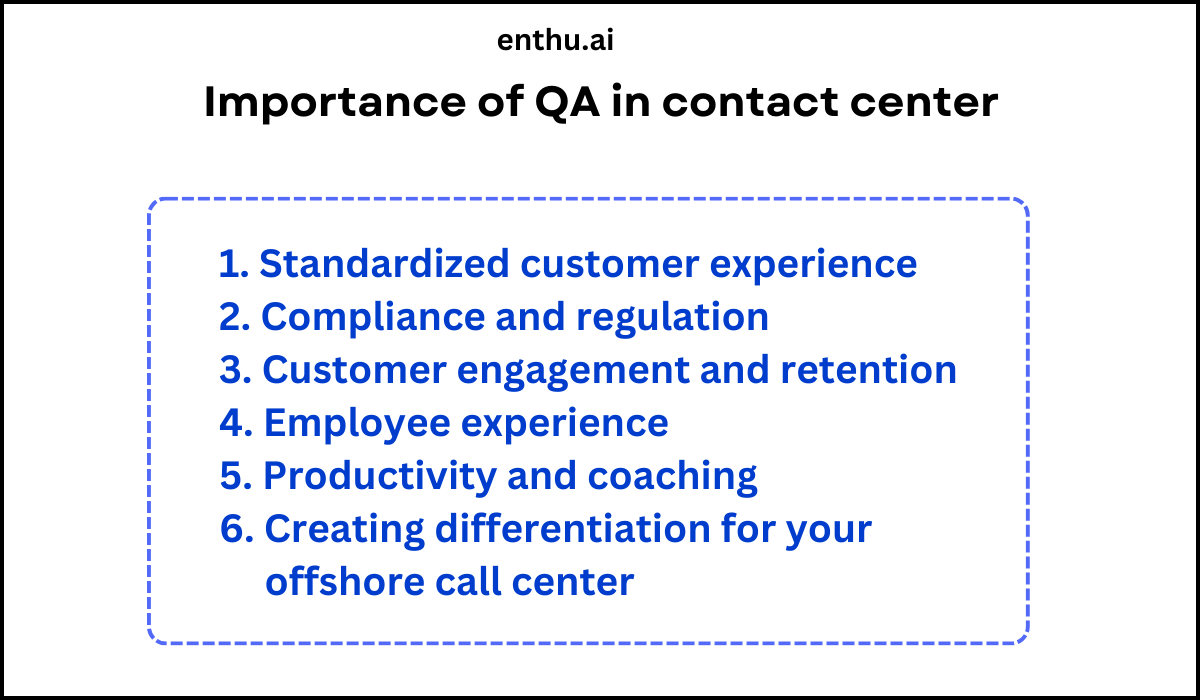 You cannot deny that customers deserve exceptional service from any company. When it is a call center, the responsibility is even higher.
No one likes to call a call center in the first place. People do it when they need to. 
If they find customer service poor, they will think twice before doing business the next time.
And if it continues, you will lose many customers, including the loyal ones. Hence, quality is an important function in call centers.
Here is how it helps your call center multi-dimensionally. 
1. Standardized customer experience
A lot of people complain about poor customer agent behavior. It varies a lot because of different executives, customers, and issues. 
You need to treat every customer equally, irrespective of their queries. As long as they are not satisfied and happy, they will not pay you money.
Hence, standardizing customer service is important to improve their experience. 
Quality checks help us find the loop in the whole process by highlighting the gaps between knowledge and action. It, thus, helps improve communication that enhances the customer experience. 
2. Compliance and regulation
Every call center must comply with several rules and Federal guidelines to protect its customers. The criteria should be crystal clear to the executives. 
For example, if someone has registered his number at the Do Not Call (DNC) registry, no company should make any telemarketing calls to that number.
Your job is to ensure that your agent complies with these regulations to avoid customer irritation and legal vulnerabilities. 
3. Customer engagement and retention
You make money from happy customers. If call centers dedicate themselves to improving the quality, they can do wonders. The biggest perk of a call center is vocal communication. 
Vocal communication is live. You can sense a customer's intention and feelings.
If a customer easily gets an executive on call and finds the executive "friendly" as well as a knowledgeable problem solver, that customer would surely be happy.
A happy customer would then tell their friends about your service. That way, quality assurance helps in customer engagement as well as customer retention. 
Plus, Vocal communication or listening to a customer's voice provides greater input in closing loops in feedback. A quality call center can use the recording to further their service quality. 
4. Employee experience
As responsible managers, we are not only obligated to our customers but also to our employees.

People who spend hours talking to customers and satisfying their queries deserve proper attention. Quality assurance helps executives in many ways. 

If your team has the proper management and tools, you can enhance the work environment and shed unnecessary pressure off your employees' shoulders. 
5. Productivity and coaching

Any company needs a solid team to function correctly. And the efficiency of a team lies in the quality instead of the quantity of its members.

Regular coaching and training sessions help build a strong team. 

Every call center should have training sessions for their employees. It increases their productivity and enhances the work environment. 

That way, a strong, experienced, and efficient team can provide better customer support that increases brand retention. 
6. Creating differentiation for your offshore call center
Large companies tend to have multiple offshore call centers. If you are one of those players, management will be a crucial thing.

Quality assurance helps build up a bridge by providing the necessary support and reducing loopholes. 

Many companies draft a Quality Standards Definition Document (QSDD) to ensure that everyone on board is on the same page. 
C. Managing a QA process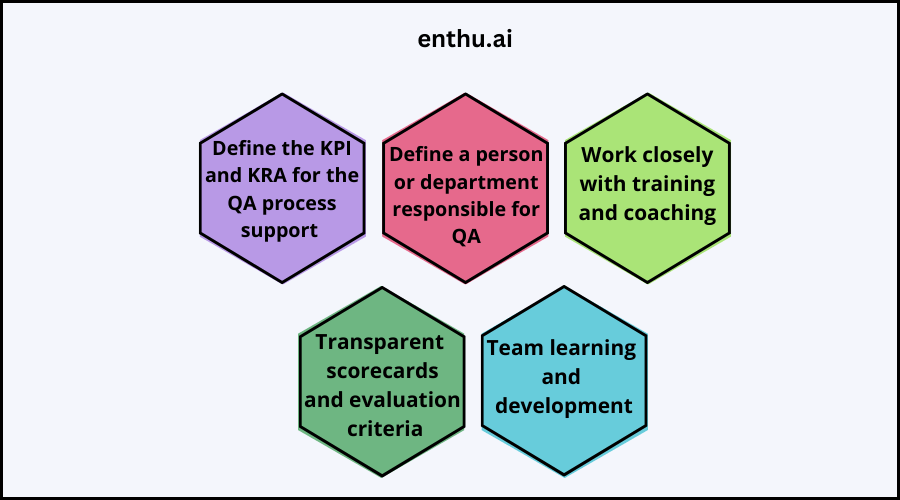 By now, it should be clear that Quality assurance is a vital step to your business's success.

You need to ensure the quality of your contact center to ensure customer retention, brand image, and more income. 

However, managing a QA process is rather hard work. So, here's a headstart for your call center to establish a working QA process.
1. Define the KPI and KRA for the QA process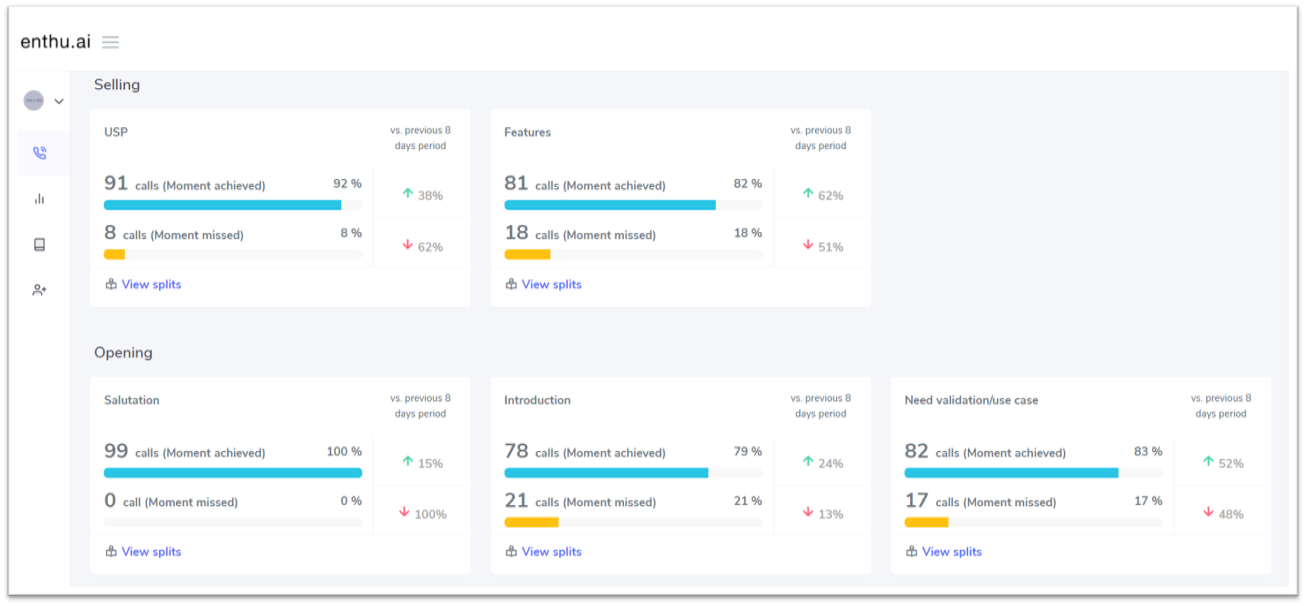 First, start with defining the KPI and KRA for your call center. Make sure that these align with the company as well. You should discuss with the company before creating your KPI for Quality Assurance. 

Key Performance Indicators are a bunch of performance indications like Average Handling Time (AHT) or first call resolution (FCR) that showcases an executive's performance.

It helps build a better Customer Service Scorecard for better evaluation. 

On the other hand, KRA or Key Result Area measures the results and offers a better aim at standardization of customer experience.

By establishing detailed KPI and KRA, you can ensure better Quality Assurance.
2. Define a person or department responsible for QA
It is always better to dedicate a department or appoint a person solely as a QA manager if you can afford it.

You can also hire an external QA manager or specialists for the job. 

The responsibility of a QA specialist would be monitoring the calls and the operations, evaluating scorecards, providing training, and improving the performance of the call center. 

QA specialists use the scorecards and various KPIs to evaluate an executive's performance. They also use call monitoring to assess call quality. 
3. Work closely with training and coaching
Training and coaching are necessary to keep everyone on the same page. Not everyone in your team would have the same capability. While some may excel at one ground, others may not.

Scorecards or assessment and evaluation helps you find the loopholes on which an individual can work. In that case, along with positive feedback, you should also provide some constructive criticism. 

You can always find faults in a job. But, the goal should be to criticize your employees while helping them see the ways to improve. Therefore, regular coaching and training are essential. 
4. Transparent scorecards and evaluation criteria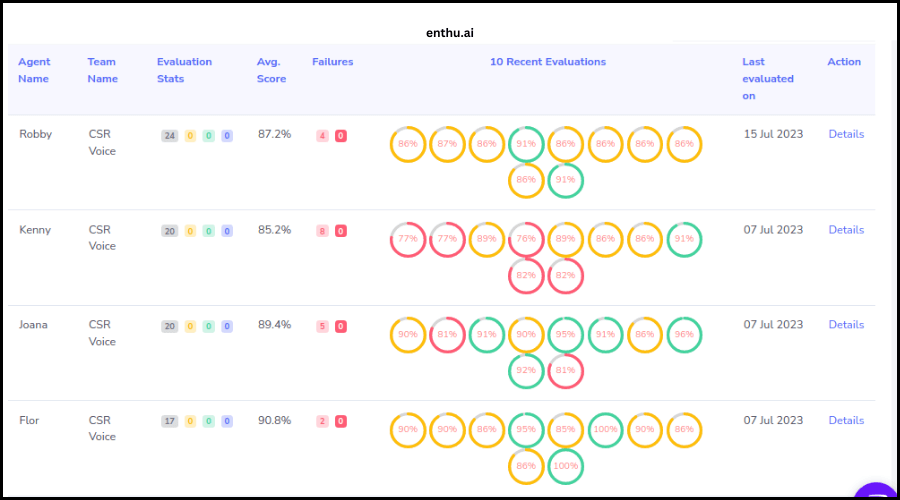 We have been talking about Scorecards repeatedly. Scorecards are an evaluation system that contains several customized criteria to measure your contact center correctly. 

The evaluation criteria should be well-defined and transparent. The employees should also see where they lack performance. 

The benefit of a scorecard is that it can measure and concrete the feedback. You can work on them to improve your agents and quality. 
5. Team learning and development
The team plays a vital role in collaborative learning. A team has people from different backgrounds. They have different skill sets and, probably, manage different kinds of customers and attend to their queries. 

As a manager, it would be your responsibility to gather the knowledge and disperse it among everyone in the team. 

It creates a versatile approach towards problems faced by the call center. Thus, your team can learn from each other and offer better performance. 
D. Future of call center QA
The future of Call centers is clearly going to be more automated. We can see call centers using AI technology to monitor, evaluate, analyze the calls for coaching and better accuracy. 

Nowadays, advanced companies use automated technologies for about 30% of their processes.

This number only continues to climb. AI like Enthu.AI can automate tasks, from the most basic to the high-volume ones. 

For example, suppose each of your employees picks six calls per month. Your employees bring different skills and have other performance parameters. 

Hence, it may not be possible for everyone to indulge in the same way on a specific topic/with a specific customer. 

Enthu.AI monitors real-time calls and evaluates the performances of your agents.

Its speech analytics provides ample support and observes how an individual agent deals with a specific client/on a particular topic. 

Thus, when the same customer or another similar problem arrives, intelligent call re-routing routes the call to someone better suited to handle such queries.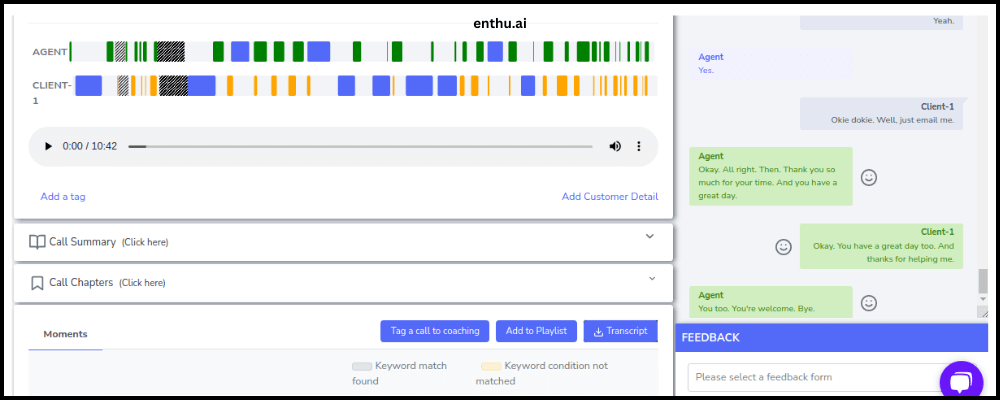 Thus, it saves you time and money and improves quality by improving communication, client retention, and reducing employee turnover. 

Based on all these data and reports, Enthu.AI then provides necessary inputs on the loopholes in your contact center.

It triggers the critical training and coaching events that you can follow to improve individual agent performance. 

Furthermore, it also has Autofail identification to identify significant errors in scorecards. The transparency of Enthu.AI's scorecards lets both the employees and the QA know the training trajectory.

AI in call centers even manages a call before it gets to the executive and collects ample data regarding the client's query. 

Hence, by the time a call gets connected to an executive, the agent knows the customer and his fundamental issue. Thus, AI helps in quality customer support, resulting in better call center efficiency.
Conclusion
Call centers provide customer support. Nowadays, customer support is on top of a customer's expectations. Whenever a customer is buying anything from a brand, they expect the brand to be supportive when the need be. 

Hence, poor support can lead to customer loss. In contrast, a quality call center can improve customer retention, save overall call center expenditure, reduce employee turnover, and, most importantly, bring in more revenue. 

Thus, any brand looking forward to sustainability should improve its customer support by appointing QA and introducing Enthu.AI support to the call center. It takes hard work, but it pays off in the end. 
FAQs
Tushar Jain is the CEO and Founder of Enthu.ai. In his free time he loves to read and write about new duo of artificial intelligence and customer experience.