The success of a call center depends upon how well call center agents are performing.
Call center agents are responsible for making or breaking a company's image because they are in direct contact with the customers.
If agents could not help customers, then it can can result in irreparable damage of the brand that they are representing.
Therefore, it becomes essential that every agent should possess important call center skills that will help them become efficient in handling customer issues. Continous agent coaching becomes imperative in such a scenario.
Here's the list of 10 indespensable call center skills that every agent should master.
---
In this guide, you'll find:
Important call center skills
How Enthu.AI helps call center?
Top 10 call center skills for agents
1. Knowing the company product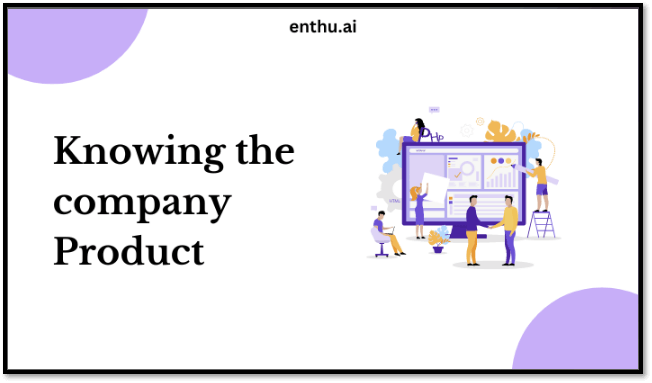 As a call center agent, you have to face dozens of calls each day. And with each call, you have to face a new type of issue.
You will be able to solve all issues only when you have complete knowledge of the company products, services, and inner workings.
With organizational knowledge, you will be able to provide better service to clients. It also gives you the confidence to handle any issue.
2. Attention to detail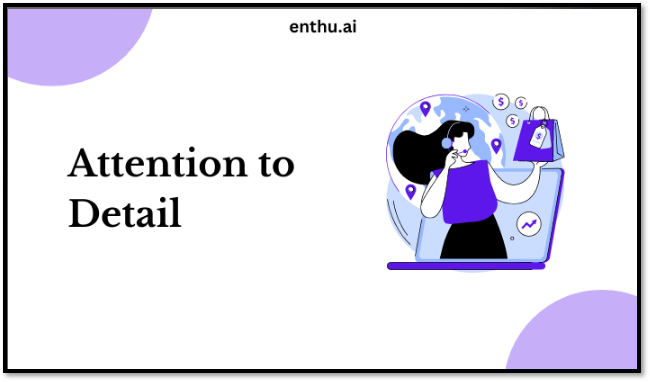 One skill that you need to have as a call center agent is a good active listener.
Listen to what customers are saying because active listening can help agents solve issues accurately and quickly.
Also, when you listen to the clients, they feel valued and are more open to telling you their issues.
See Enthu.AI in action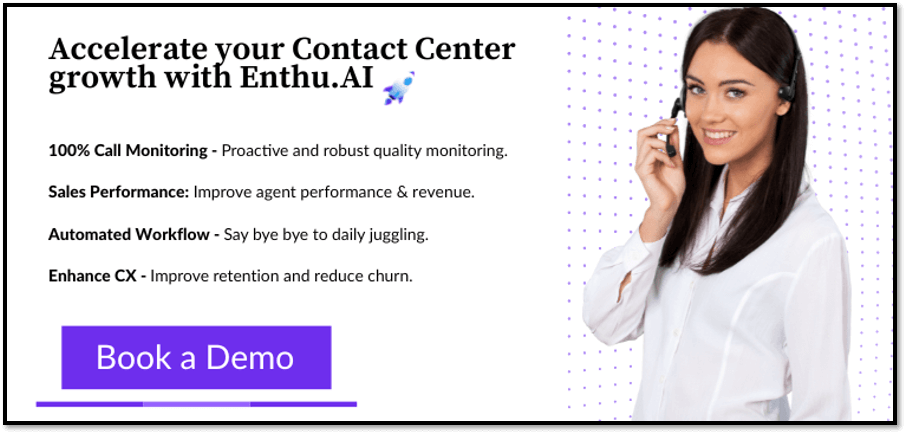 3. Practice patience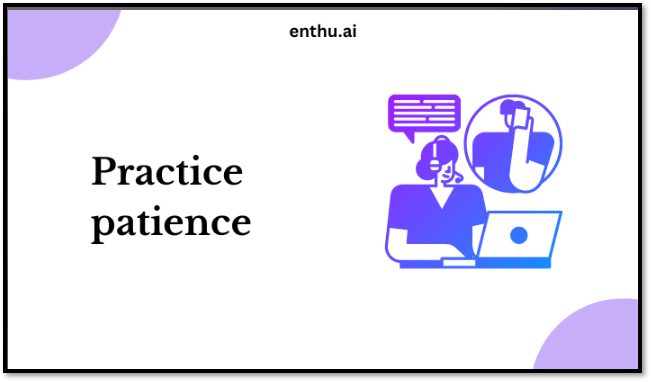 Every call center agent should show patience when having conversations with clients.
You need to give them time to explain their concerns and issues that they are facing.
This skill becomes necessary when agents have to deal with difficult customers.
The reward for patiently solving customer issues is customer loyalty towards the company.
Otherwise, you can see customers leaving your company for good.
4. Stay organized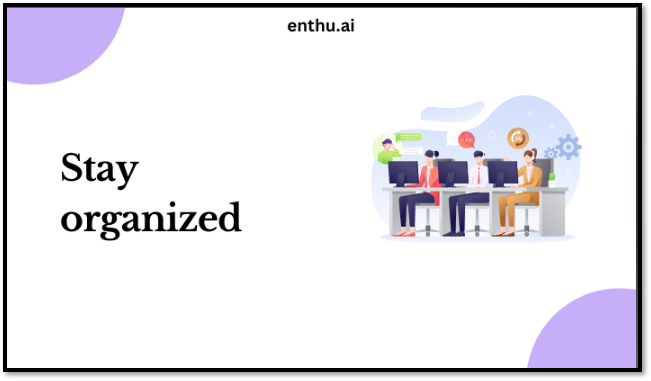 Call center agents should keep themselves organized to perform well in conversations with customers. Being organized helps agents keep a record of the needs and concerns raised by the customers.
Organizational skills like note-taking, prioritizing, and time management help agents manage workloads.
Keeping a record of all the essential details of a call helps agents to focus more on solving complex problems.
Without being organized, agents cannot succeed in today's fast-paced and demanding environment.
Also analysing and evaluating agent calls helps your improve call center metric and KPIs.
How Enthu.AI helps?
Enthu.AI is a great speech analytics tool that transcribes, monitors, evaluates, and coaches all your customer conversations at one place.
5. Clear communication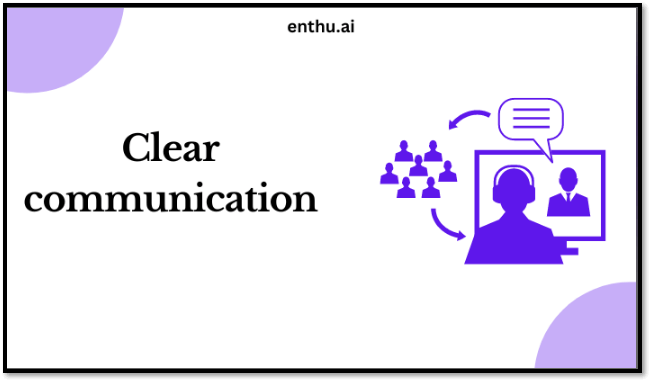 Be clear in your conversations with customers as it leaves a good impression.
Also, your calls will be productive in handling customer issues.
When your responses and solutions are clear, it saves your time as well as your customer's time.
And if a customer has multiple issues, then having clarity in your communication skills becomes essential.
6. Be adaptable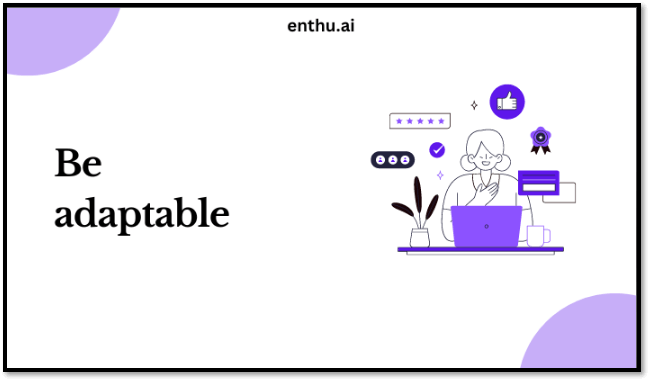 Call center agents should expect to come across any issue at any time.
They should be ready to handle multiple issues like customer objections, technical issues, service issues, and so on.
It becomes imperative that agents are adaptable to changing situations.
Customer interactions can be completely different from one another, so agents should be ready to go with the flow and be adaptable.
7. Empathy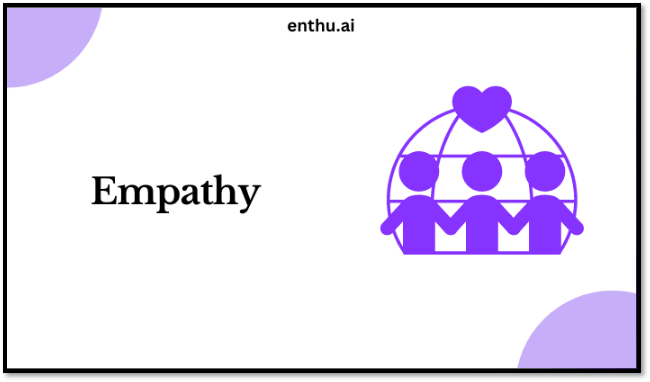 Being empathetic means that you understand what customers need and provide them with the best solution.
It shows that you care and potrays you as a genuine person who is there to help customers solve their issues.
Empathy adds a human touch to your conversations and is crucial to building a client-agent relationship.
8. Quick thinking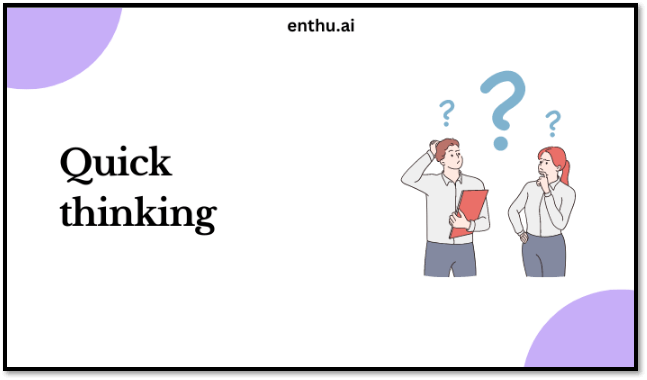 Agents cannot depend on scripts every single time because customers can come up with any issue that is not there in the script give to agents.
In these kinds of situations, agents need to think of something quickly because they cannot hold customers for a long time.
They have to come up with a satisfactory answer. It can either be transferring the call to a senior agent or modifying the pitch to suit the prospect better.
Quick thinking helps agents to solve issues in the first call itself which boosts customer satisfaction, and increases call center efficiency as well.
9. Handling pressure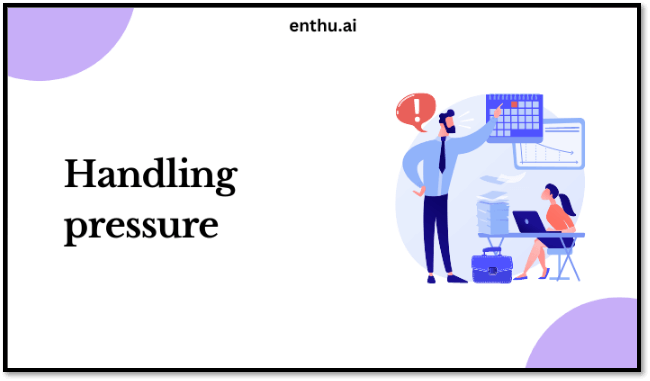 Call center agents are always under pressure because they have to provide solutions within a specified time and adhere to multiple call center metrics.
Most often, they keep juggling between different calls.
And if an upset or confused customer comes on the line, then not only needs to calm down the person but also resolve his issue at the earliest.
All this means that they are under immense pressure and still have to provide exemplary customer experience.
How Enthu.AI helps?
To provide 5-star customer service, it is important to set up good call center quality monitoring software like Enthu. AI.  We work in a way that every call is analyzed for key moments and presented on a user-friendly screen for in-depth analysis.
Agents must know how to work under pressure, i.e., not to lose sight of the end goal irrespective of what happens in a call.
Failing to do so will leave agents burnt-out without achieving any results.
10. Multitasking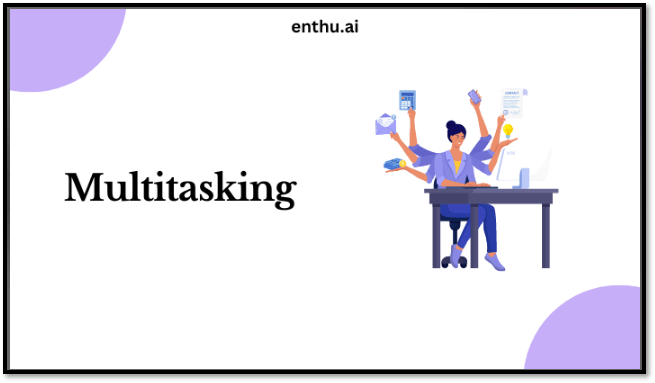 Every call center agent has to handle many tasks at the same time.
These tasks can include attending calls, inputting data, and more.
Handling different sets of tasks at the same time requires strong multitasking skills.
The agents who can multitask will become efficient in their work.
---
Conclusion
Customer is loyal to the company that is able to provide great service. Call center agents are the ones who are responsible for this service.
Therefore, call centers must focus on developing the call center skills in agents, if they wish to retain customers for a long time.
Also, call center agents must have zeal to learn new skills if they wish to grow personally as well as professionally.
FAQs
What are hard skills in a call center?
Hard skills in call center include computer skills, knowledge of CRM software, typing speed, active listening, problem-solving, sales and communication skills, and familiarity with products or services offered by the company.
What are soft skills in a call center?
Soft skills in a call center include empathy, patience, professionalism, adaptability, teamwork, conflict resolution, effective communication, and a positive attitude towards customers and colleagues.
How can I improve my call center agent skills?
To improve call center agent skills, focus on active listening, practice effective communication, improve problem-solving abilities, learn product knowledge, attend training sessions, and seek feedback and coaching from supervisors.
---