In today's fast-paced digital landscape, Software as a Service (SaaS) tools have become indispensable for businesses of all sizes.
These cloud-based solutions offer cost-effective and efficient ways to streamline operations, boost productivity, and drive growth.

As we step into 2023, the demand for SaaS tools continues to soar, enabling businesses to stay competitive and agile in an increasingly digital world.

Recent statistics indicate that the software as a service (SaaS) market is estimated to be worth approximately 197 billion U.S. dollars in 2023, and these numbers are expected to reach a value of USD 720.44 Billion by 2028, at a CAGR of 25.89% over the forecast period (2022 – 2028).
These numbers highlight the pivotal role that SaaS tools play in empowering businesses to drive growth, enhance productivity, and streamline operations.

To stay ahead in this competitive landscape, exploring and embracing the ten must-have SaaS tools for small businesses in 2023. 
A. List of top 11 SaaS Tools for Businesses in 2023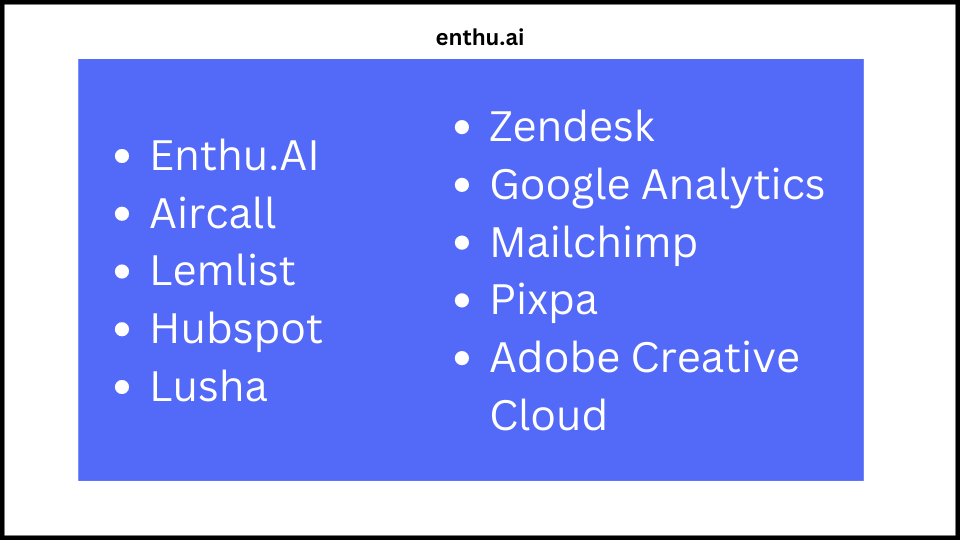 1. Enthu.AI: Speech Analytics Tool
Enthu.AI is a revolutionary and cutting-edge speech analytics tool and conversation intelligence software that empowers businesses to unlock valuable insights from their customer interactions, ultimately driving revenue growth and enhancing overall business success.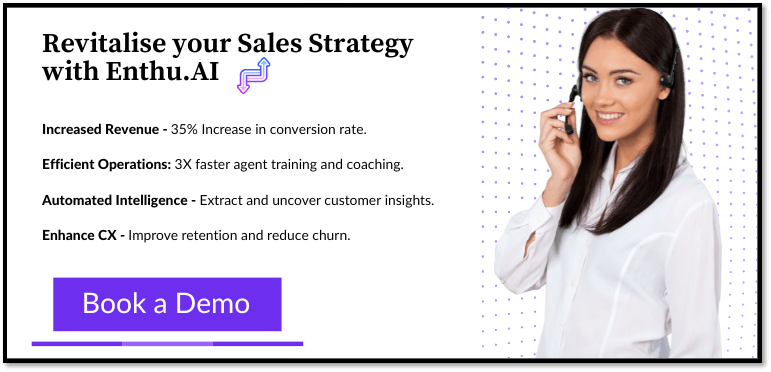 With Enthu.AI, businesses can tap into the power of advanced AI and analytics to analyze and drive meaningful insights from 100% of their conversations across various channels, including calls, chats, voicemail, and video.
The software automatically captures, transcribes, and quality-assures conversations from multiple channels, ensuring businesses have a complete and accurate dataset for analysis. 
This comprehensive approach ensures that no conversation is left unanalyzed, enabling businesses to gain a holistic view of their customer interactions.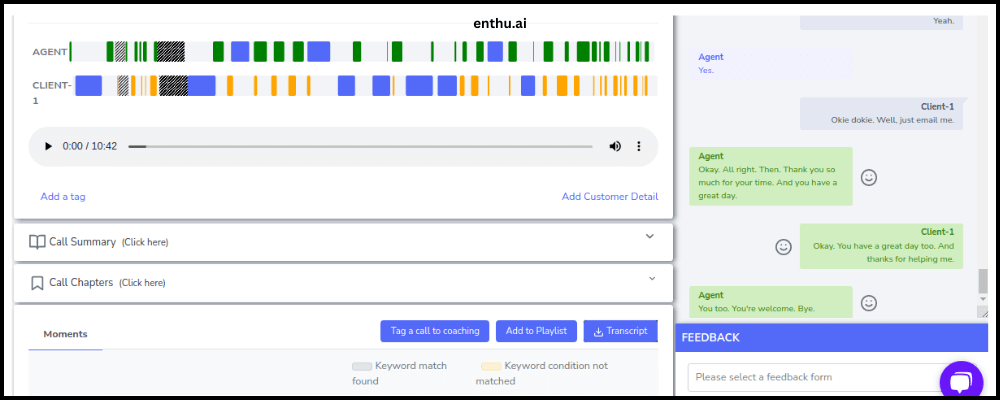 Key Features:
Monitor Call Quality:

Analyze call quality at scale without listening to every single minute.

Agent-wise Analysis: Identify the calling behavior and patterns of each agent for targeted coaching and training.
Custom Configurations:

Customize Enthu.AI to replicate specific calling processes, including critical call moments, keyword clouds, and evaluation forms.

Security Features:

Ensure data privacy with PII redaction, IP whitelisting, encryption, separate environments, and auto deletion options.

Advanced Voice Analytics

: Benefit from speaker labels, call ignores, downloadable transcripts, and access to caller history for comprehensive insights.
Pricing: Enthu.AI offers custom pricing based on the specific requirements of businesses.
The tool offers a free plan, while the Growth plan starts at $49 monthly.
2. Aircall: Cloud-Based Phone System
Aircall is another one of the great SaaS tools for small businesses. It's a cloud-based phone system designed to revolutionize business communication.
It provides businesses a flexible and scalable solution for managing inbound and outbound calls, boosting productivity, and enhancing customer experiences. 
With Aircall, businesses can streamline their phone operations, collaborate effectively, and deliver exceptional customer service.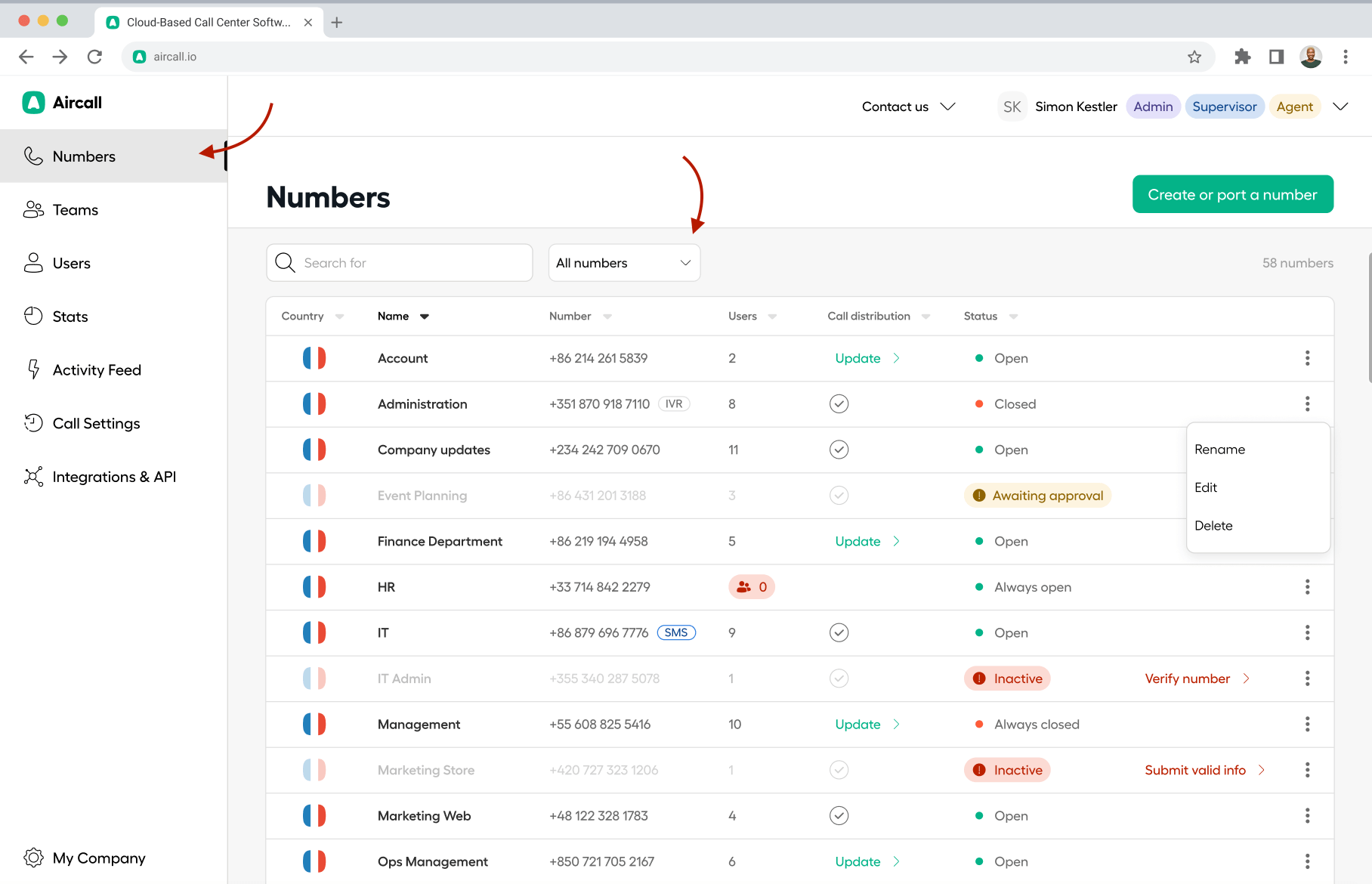 Key Features:
Virtual phone system with global coverage

Call routing and automated call distribution

Call recording and voicemail automation

Real-time analytics and reporting for data-driven decision-making

Integration with CRM and help desk software
Pricing: Aircall offers three plans: Essential, Professional, and Custom.
The pricing starts at $30 per user per month for the Essential plan.
3. Lemlist: Personalized Outreach Automation
Lemlist is a leading SaaS/Sales tool for personalized outreach campaigns.
It simplifies and automates cold email campaigns, allowing businesses to send customized emails at scale. 
Lemlist offers personalized images, videos, and dynamic fields to create engaging content.
It is an ideal solution for SaaS businesses looking to drive lead generation, nurture customer relationships, and increase conversion rates.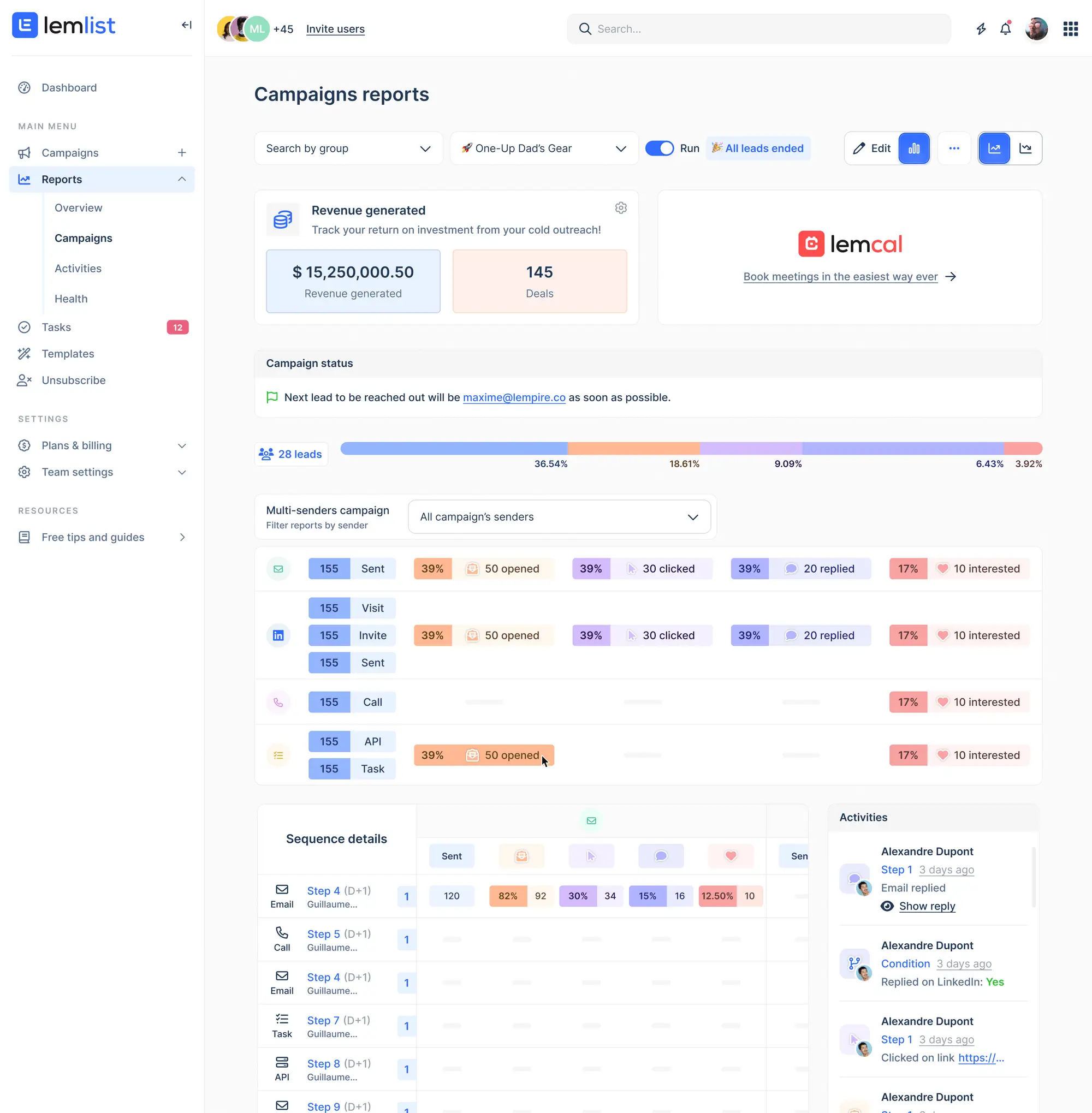 Key Features:
Personalized email campaigns with dynamic content

A/B testing to optimize email performance

Email tracking and analytics for campaign insights

Seamless integration with popular email platforms

Automation features for efficient outreach
Pricing: Lemlist offers three pricing plans: Email Outreach, Sales Engagement and Agencies.
The pricing starts at $59 per user per month for the Email Outreach plan. 
4. HubSpot: All-in-One Marketing, Sales, and CRM Software
HubSpot is a comprehensive all-in-one software suite that integrates marketing, sales, and customer relationship management (CRM) functionalities.
It allows businesses to effectively manage marketing campaigns, track leads, automate sales processes, and nurture customer relationships. 
HubSpot is a must-have SaaS tool for businesses looking to attract, engage, and delight customers throughout their buyer's journey.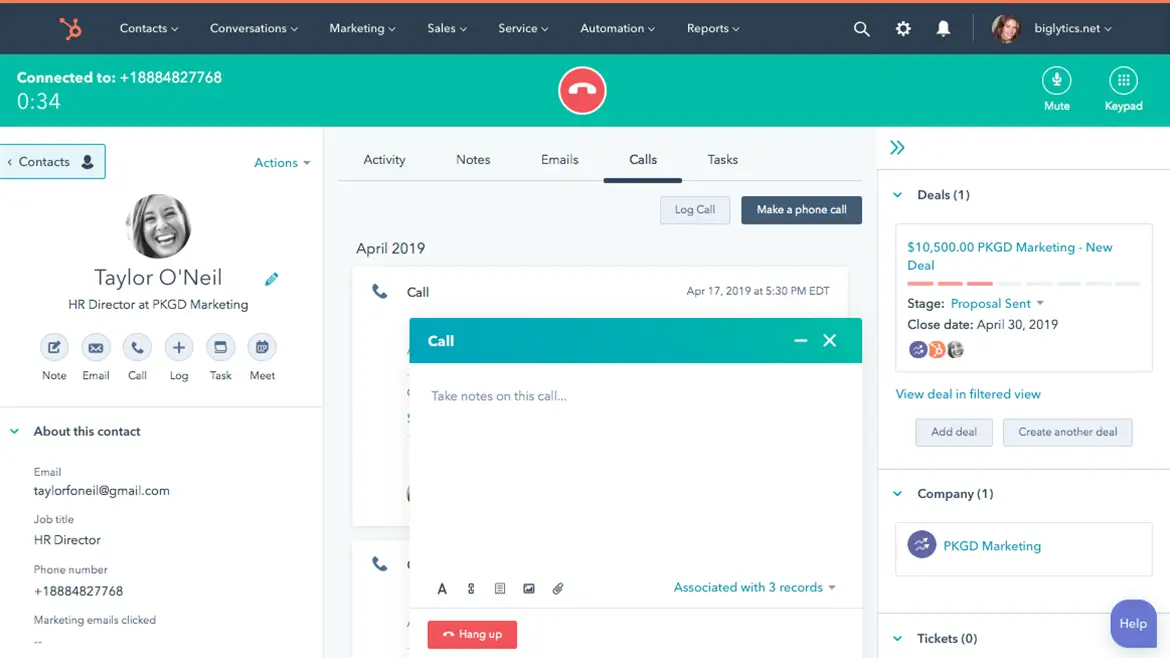 Key Features:
Marketing automation for lead generation and nurturing

CRM with contact management and pipeline tracking

Sales automation and email tracking for effective sales cycle

Content management system for website creation and optimization

Analytics and reporting for data-driven decision-making
Pricing: HubSpot offers multiple pricing plans, including Free, Professional, and Enterprise.
The pricing starts at $800 per month for the Professional plan. 
5. Lusha: Data Enrichment Platform
Lusha is a data enrichment platform that enables businesses to gather accurate and up-to-date contact information for their target audience.
It offers services such as email and phone number verification, social media profiles, and company information. 
Lusha empowers businesses to enhance their lead generation efforts, improve data quality, and drive personalized outreach campaigns.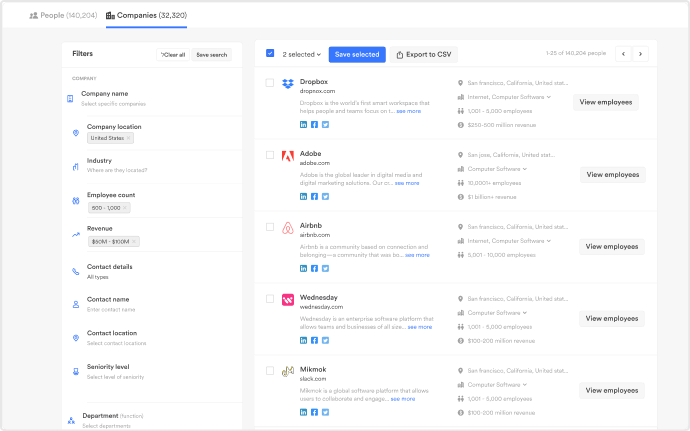 Key Features:
Accurate contact information with email and phone verification

Social media profiles for deeper insights into contacts

Enriched company data for effective targeting

Integration with popular CRMs and sales tools

Data enrichment APIs for seamless integration into existing workflows
Pricing: Lusha offers multiple plans: Free, Pro, Premium and Scale.
The pricing starts at $348 per user annually for the Pro plan.
6. Zendesk: Customer Service and Support Software
Zendesk is a leading customer service and support software designed to enhance customer satisfaction and streamline support operations.
It offers a unified platform that centralizes customer inquiries from various channels like email, chat, phone, and social media. 
With features like ticket management, knowledge base, and AI-powered chatbots, Zendesk enables businesses to deliver exceptional support experiences and build lasting customer relationships.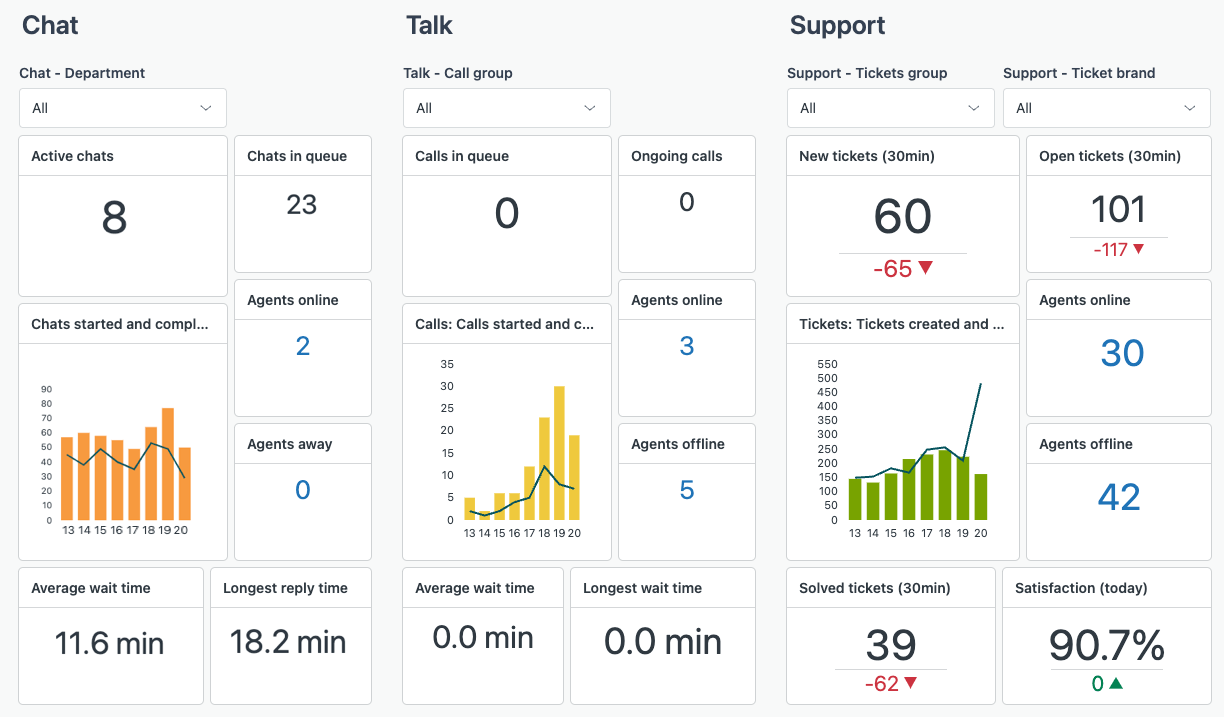 Key Features:
Ticket management system for efficient handling and resolution of customer inquiries

Knowledge base for self-service customer support and FAQs

Live chat and messaging capabilities for real-time customer interactions

AI-powered chatbots for automated responses and 24/7 support

Reporting and analytics for insights into support performance
Pricing: Zendesk offers different pricing plans, including Team, Growth, Professional and Enterprise.
The Team plan starts at $49/m per agent.
7. Adapt.io : Sales prospecting tool
Adapt.io is a B2B Lead Intelligence and Email finder tool with 175 M+ contact profiles that allows businesses to enable sales and cold outreach pipelines for sales and marketing teams.
It offers services such as an email finder tool, contact finder, email verification, chrome extension, and data enrichment across 25 parameters such as industry, department, job level, and revenue to allow for preserving data integrity.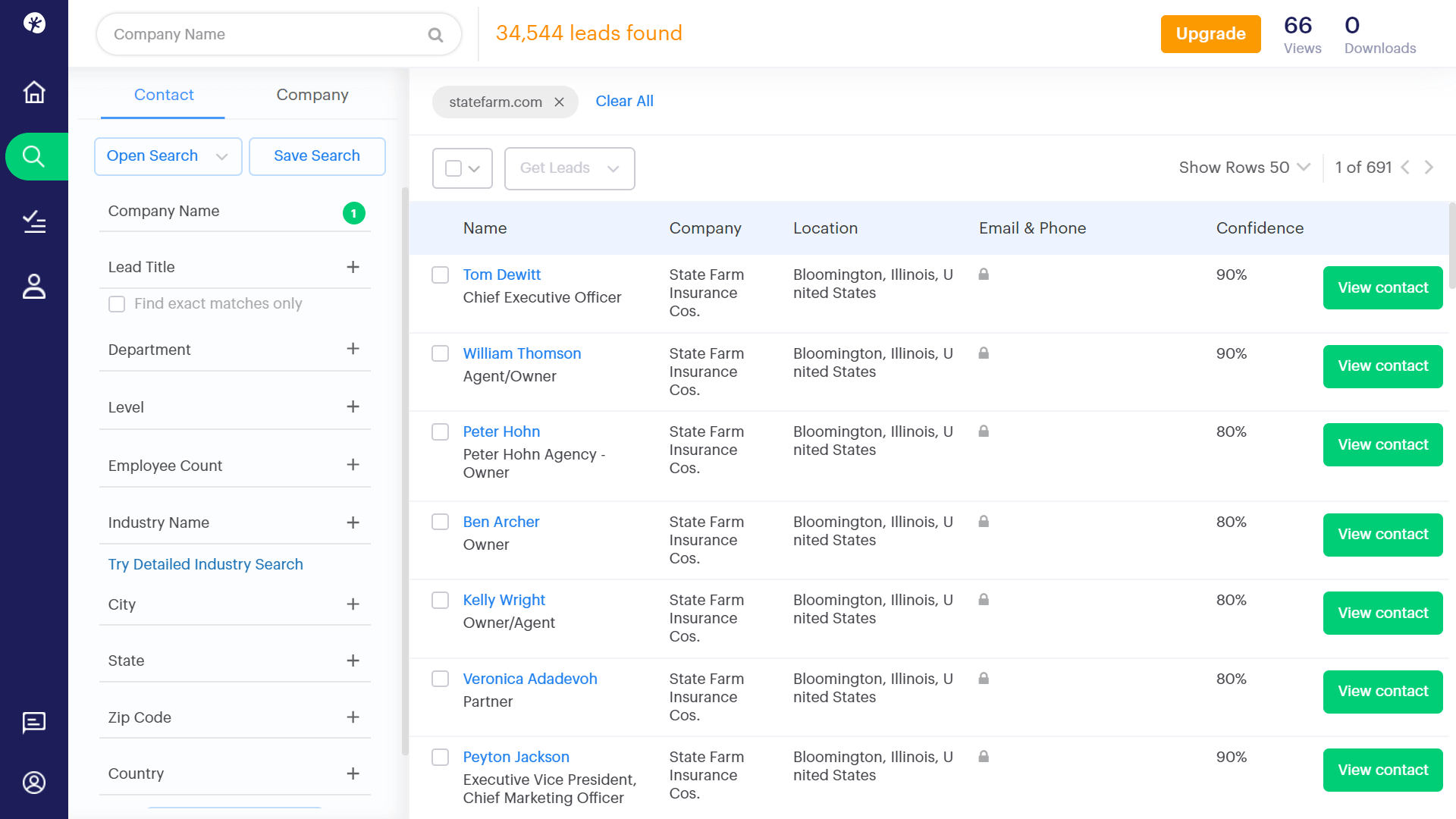 Key Features:
Adapt provides accurate and verified contact profiles, including emails and phone numbers across the globe.
Advanced search filters to filter and build an enriched prospect list within seconds.
Comes with seamless integration with popular CRMs such as Marketo, Salesforce, Outreach, and HubSpot.
Pricing
The pricing plan starts with 600 credits available from $108 (annual plan).
You can also have access to the pay-as-you-go option, wherein you can purchase credits as you need at a fraction of the cost.
8. Google Analytics: Web Analytics and Reporting
Google Analytics is one of the most powerful SaaS tools for small businesses that provides businesses with valuable insights into website traffic, user behavior, and conversion rates.
It helps businesses understand their audience and optimize their online presence for better performance. 
With Google Analytics, businesses can track website metrics, analyze user interactions, and make data-driven decisions to improve their online strategies.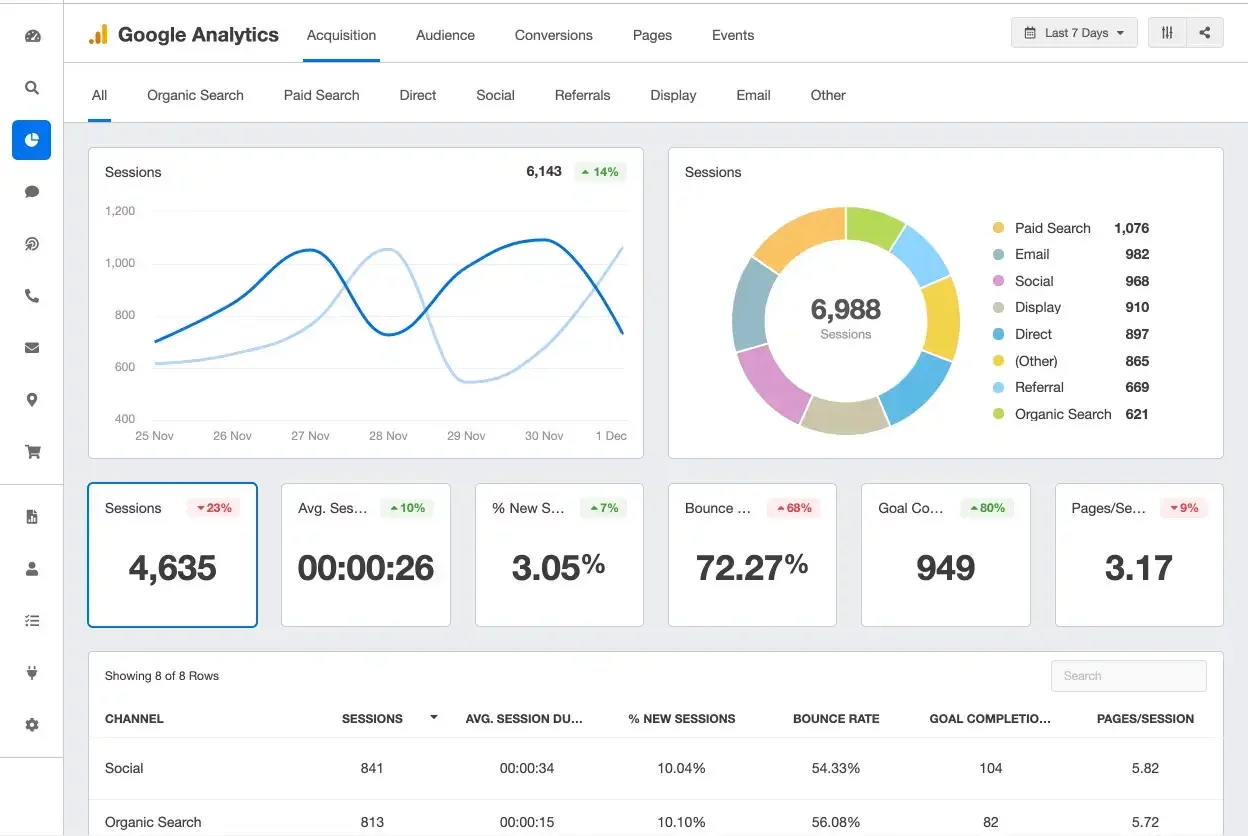 Key Features:
Website traffic analysis to understand user behavior

Conversion tracking to measure the effectiveness of marketing campaigns

Real-time reporting for up-to-date insights

Audience segmentation for targeted marketing efforts

Integration with other Google services for a comprehensive view of business data
Pricing: Google Analytics offers both free and premium versions.
The basic version, Google Analytics Standard, is available for free.
The premium version, Google Analytics 360, offers advanced features and pricing based on enterprise needs.
9. Mailchimp: Email Marketing and Automation
Mailchimp is a popular email marketing and automation platform that helps businesses create, manage, and analyze their email campaigns.
It offers a user-friendly interface and a wide range of features to engage and nurture subscribers. 
With Mailchimp, businesses can design professional email templates, automate email sequences, and track campaign performance to optimize their email marketing efforts.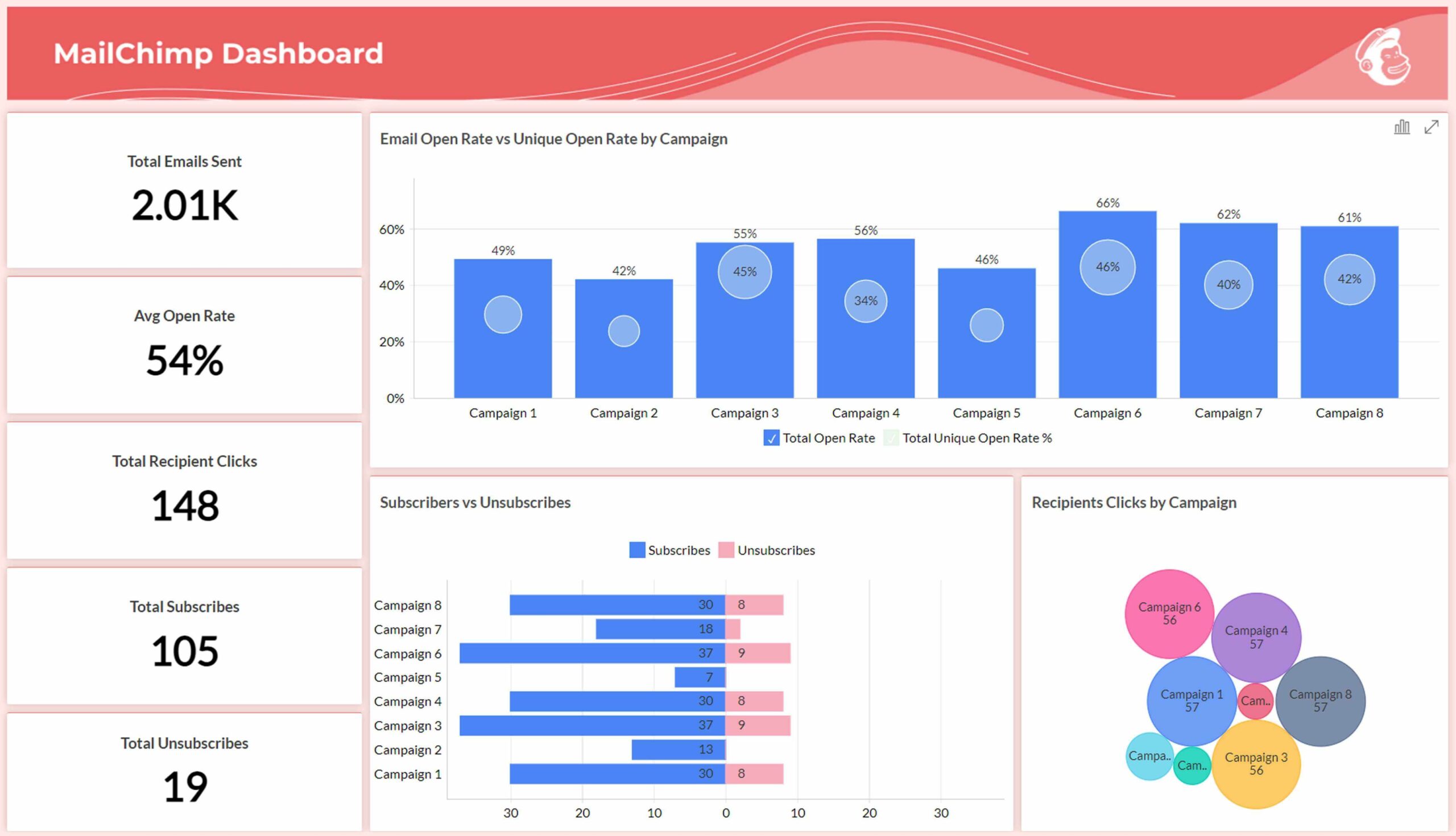 Key Features:
Drag-and-drop email builder for easy email design

Automation workflows for personalized and timely email sequences

Audience segmentation for targeted campaigns

A/B testing to optimize email content and subject lines

Detailed analytics and reporting for campaign performance evaluation
Pricing: Mailchimp offers different pricing plans, including Free, Essentials, Standard, and Premium.
The pricing varies based on the number of subscribers and the features required.
10. Pixpa: Website Builder for Creatives
Pixpa is a comprehensive website builder designed specifically for creatives, including photographers, artists, designers, and small creative businesses.
It offers an intuitive platform to showcase and sell creative work online. 
With Pixpa, businesses can easily create stunning portfolios, build online stores, and manage their entire online presence.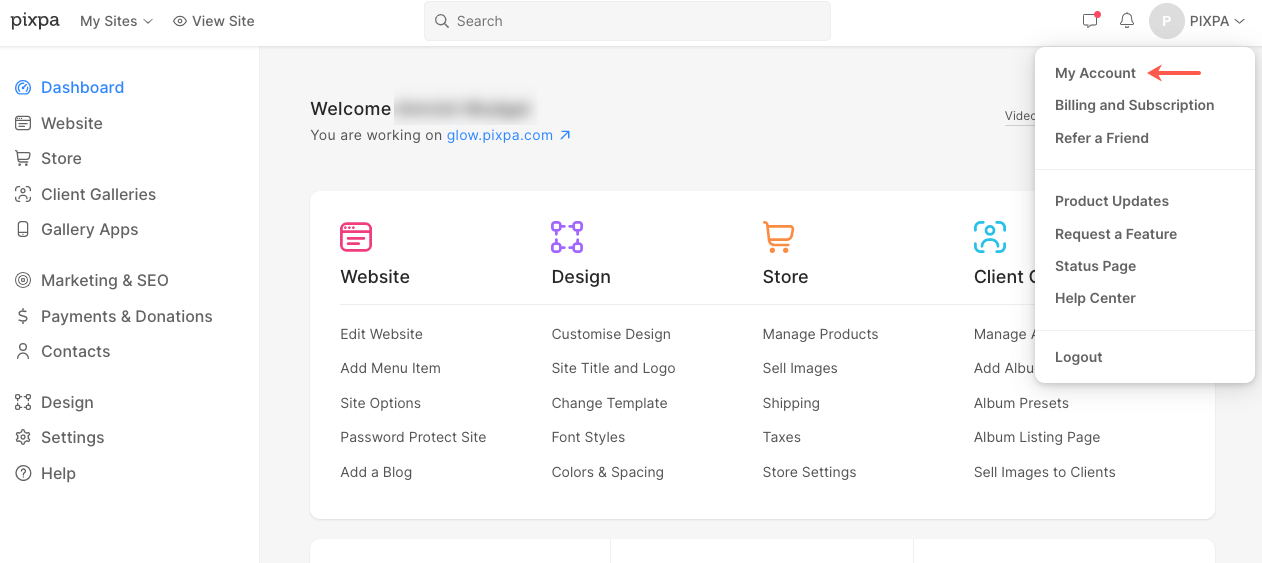 Key Features:
Beautiful templates and customizable designs for portfolio websites

E-commerce functionality for selling products and services online

Client proofing and image delivery for photographers

Blogging and SEO tools to enhance online visibility

Integration with popular payment gateways and third-party services
Pricing: Pixpa offers multiple pricing plans, including Basic, Creator, Professional, and Advanced.
The pricing starts at $156 per month for the Basic plan.
11. Adobe Creative Cloud: Creative Tools and Services
If you're looking for great designing tools for SaaS business, Adobe Creative Cloud might be your right choice.
Adobe Creative Cloud is a comprehensive suite of creative tools and services for designers, photographers, videographers, and other creative professionals.
 It provides access to industry-standard software such as Photoshop, Illustrator, Premiere Pro, and more.
Adobe Creative Cloud empowers businesses to create captivating visuals, edit videos, design stunning graphics, and bring their creative ideas to life.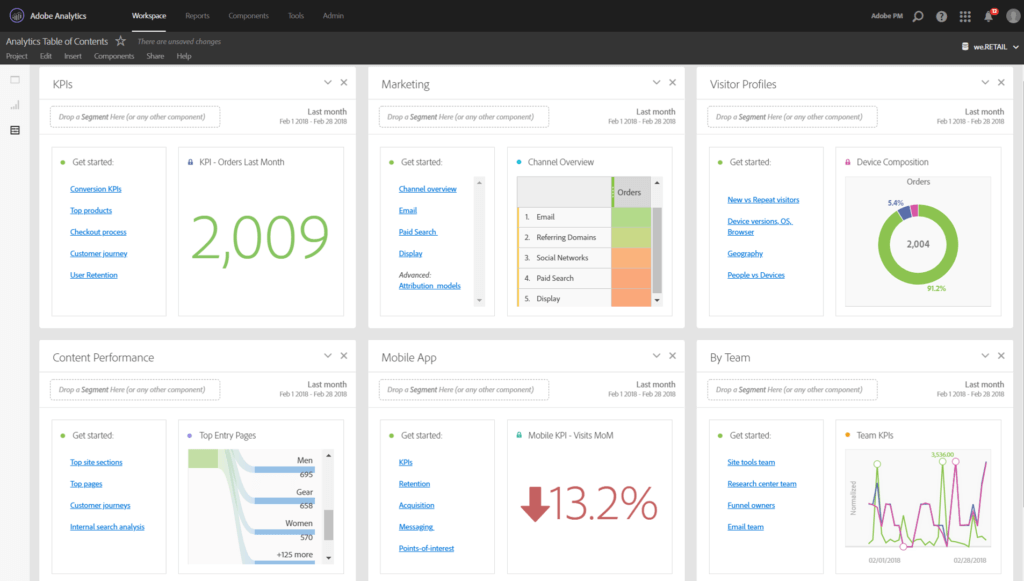 Key Features:
Access to a wide range of creative software and tools

Collaboration features for team projects and reviews

Cloud storage for easy access to files across devices

Regular updates and new features for enhanced creativity

Integration with Adobe Stock for high-quality stock assets
Pricing: Adobe Creative Cloud offers different pricing plans, including individual and business plans. The pricing varies based on the specific software and services needed.
Final Thoughts
These cloud-based solutions offer cost-effective ways to streamline operations, boost productivity, and drive growth.
The ten must-have SaaS tools listed above cover various aspects of business operations, including speech analytics, communication, marketing, customer service, data enrichment, web analytics, email marketing, website building, and creative design. 
Embracing these tools can empower businesses to stay competitive and agile in the digital era, unlocking valuable insights, improving efficiency, and enhancing customer experiences.
FAQs
Which software is best for building SaaS?
When it comes to building SaaS (Software as a Service), there are several popular options available, each with its own strengths and features. Some of the best software for building SaaS include platforms like AWS (Amazon Web Services), Microsoft Azure, Google Cloud Platform, and Heroku.
How many SaaS tools do companies use?
The number of SaaS tools used by companies can vary significantly depending on their specific needs and requirements. It's common for companies to use multiple SaaS tools to address different aspects of their business operations, such as CRM, project management, marketing automation, customer support, and more. 
Can you build SaaS without coding?
Yes, it is possible to build a SaaS product without coding knowledge. There are several no-code and low-code platforms available that allow individuals or businesses to create and deploy SaaS applications using visual interfaces, drag-and-drop components, and pre-built templates. 
Tushar Jain is the CEO and Founder of Enthu.ai. In his free time he loves to read and write about new duo of artificial intelligence and customer experience.