Every journey needs a destination – and every business needs a sales target.
It is only when this target is achieved that your business can start to see the first glance of success.
A sales quota is a defined destination that your business needs. Usually, it's a time-sensitive goal reached on a monthly, quarterly, or annual basis.
But what is the purpose of setting a sales quota?
What are the types of sales quotas that you should target, and how should you plan them?
Read on to find out more about sales quotas!
A. What is a sales quota?
Sales is always a measurable number – in terms of the dollars, units sold, customers added and so on.
A sales quota is a measurable and quantifiable goal/target or a minimum level mark that a sales person or a team aims to achieve in a specified duration – monthly, quarterly or yearly for example.
The aim of having a sales quota is to motivate the team/individual towards achieving a goal, and in turn earning an incentive pay.
B. Why is sales quota important?
We all know the importance of setting goals, right?
It gives the members of a company a target to shoot for.
It's simple, really; when their eyes are set on a target, they won't have to roam around in their endeavors. Instead, with a clear purpose in their mind, they can achieve better results.
Sales quota is important because it gives your sales people a clear vision of the target they have to achieve.

Your team of salespersons always see that visible number that they are expected to attain.
When the quota is missed, it can lead to conflict and confusion in the channel. Meanwhile, the sales team feels discouraged and ends up perceiving the plan as unfair.
A well-planned sales quota should be tied to the company strategies.
A missed sales quota not only discourages a salesperson but also disrupts the company's journey to achieve its targets.
That's why, it's essential to set sales quotas and build plans for the organization around such quotas.
C. Sales quota vs. sales goals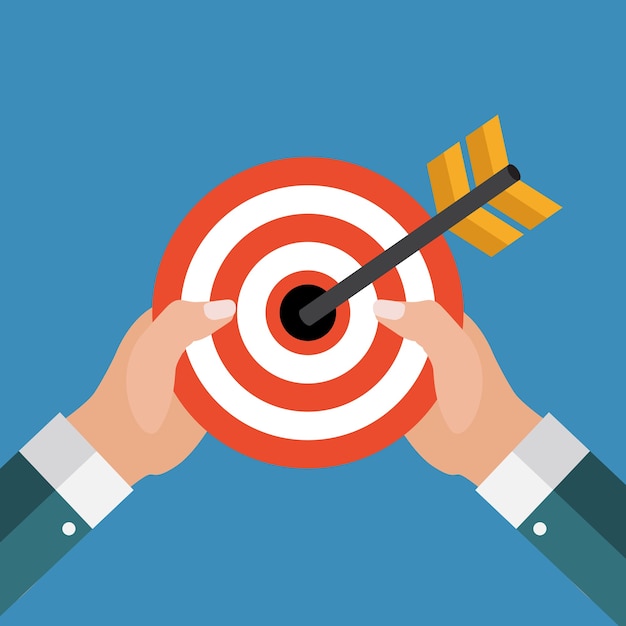 It is pretty obvious now that a sales quota is a kind of goal setting for the sales team.
But what is the difference between a sales quota and a sales target?
They sound pretty much the same, right? Well, not really.
You can say that the sales quota is a part of a set of actions planned to help achieve a goal.
Let's assume Enthu.AI plans to increase the revenue of it call center quality software by 100% in 2022.
The sales team leader will analyze and identify the number of sales that the team needs to close in the year to meet the revenue target of the company.
This will eventually help to determine how many deals need to be closed in a quarter, and accordingly, the value of the deals to be closed by a salesperson will define individual sales quota.
Usually, this quota is directly tied to the incentives and commissions that the salesperson can earn.
Thus, by achieving these milestones, the overall goals of the company are met over a long duration.
Let's put it this way: sales goals help you look at the larger picture of the company, i.e., its long-term objectives.
Sales quotas are individual short-term targets that build up to those objectives.
D. 6 Types of sales quotas

Now that you have a fair idea of sales quotas and their importance, let's try to understand their types.
Be it cold calling, sending out marketing emails, or inviting people to join webinars, several activities are performed in the interest of achieving sales and come with quotas.
1. Sales Volume Quota
This sales quota is determined on the basis of the units sold and monetary incentives during a specified period. It can be broken down further to fit sales individuals, product range and line, branch offices,  location, etc.
Application
: This is ideal for sales forecasting as well as monitoring the activities of reps.
Example of Sales Volume Quota: The sales team's quarterly quota can be set at 100,000 subscriptions at $5 each.
---
2. Profit Quota
A profit-based quota is set for the sales representatives in such a way that they have to earn a certain revenue for the company by selling products or services for a certain amount of money.
Application: This type of quota can work well for you if your company has several target markets and price points.

Example of Profit Quota: You incentivize the sale of high-quality high-margin subscriptions for an individual rep who has to meet the quote of earning a profit of $10,000 in a quarter.
---
3. Expense Quota
For expense quota, you'll have to assign a certain budget for a sales rep. This budget is a percentage of the targeted sales volume of the region, and the sales rep's expenditure must be limited to this amount only.

Application: You can implement this type of sales quota as a measure of cost control.

Example of Expense Quota: You allot each representative an expense quota of 5% of sales as a budget for traveling and other costs incurred.
---
4. Activity Quota
An activity-based sales quota is based on the sales-oriented actions that a salesperson needs to make during a particular time period. This can be anything from making calls and sending emails to visiting clients and submitting documents.

Application: The objective of these activities is to boost sales and monitor the initiatives of the sales reps.

Example of Activity Quota: A sales rep on the team successfully meets his activity quota of making 20 sales calls a day.
---
5. Combination Quota
Some sales reps have to follow a combination of strategies as a roadmap to close sales. This includes small attainable milestones to achieve a larger objective.

Application: Managers can devise unique combinations to help salespeople master and improve on a variety of skills.

Example of Combination Quota: Your sales rep has to make 50 calls and 5 webinars to achieve a profit of $2000 in a month. So, he has a combination quota, including sales volume and activity.
---
6. Forecast Quota
Forecast quota is based on the sales that a manager and his/her team in a certain territory are expected to achieve basis a forecast. The forecast is calculated on the basis of historical performance.

Application:  Forecast quotas help to look at where the influences on the company's revenues come from and how these affect the company.

Example of Forecast Quota: A music label made $7000 in 2021 which is , targeting the UK, and their new annual goal is a 25% rise in profit.

All of these quotas can be set by adopting different methods of calculating the new goals.

For this, historical sales and profits, original revenue goals of the company, cost of administration and gross margin, and the percentage achieved by the top-performing salesperson in his/her territory.
---
E. What if the sales quota is non attainable?

Can you think of a manager who sets the bar so high that you can't even see it?

Yes, we all have faced at least one of those managers who believe that setting unattainable goals can push the team members to strive for something higher. Sadly, it does not always work that way.
a) The plus side
If your sales quota for the quarter is impossible to achieve, the team will eventually fall short. The plus side is that even if the goal is not achieved, your company will probably still have a good quarter.
b) Gets demotivating
When the team sees that the numbers have not been achieved, it will deplete the morale of the reps. In your attempt to give them some big motivation, you might be setting the team up for failure.

That's why
c) Lowers productivity
If sales reps do their best but still see that the target isn't near, they feel overworked. It will kill their productivity. Once they realize that quotas are deliberately set to be unattainable, they'll stop trying.
d) Results in attrition
Overworked sales reps often end up leaving such a toxic workforce. In that situation, you will need to start rehiring and training new employees all over again – ultimately hurting company resources.
e) Unhealthy competition
Some sales reps won't leave the company, but they get overly competitive with their colleagues and might resort to dishonest ways to achieve their targets, creating an unhealthy work environment.

No doubt the sales quota you set should be tough. But ensure it's achievable. That's when you see the magic.

 
E. Final Words
Setting sales quotas is an excellent way to give sales representatives in a company a goal towards which they need to start working.

It's ideal for challenging the team members.

But remember to set realistic goals and establish a reward system to encourage greater sales in a healthy way.