How Woo Technologies leveraged Enthu to ramp up their sales effort?
Woo Technologies undertakes turn key projects in the field of software development and digital marketing. They have a proven expertise in online reputation management and also offer a product to help PR agencies manage client reputation better.
They needed a sophisticated system that could help them coach their sales reps without the sales leadership getting overwhelmed. They were looking for a SaaS solution with which they could get onboarded quickly, without getting into an annual committment.
Woo Technologies found out about Enthu from LinkedIn and approached us for a demo. They were impressed with the benefits Enthu could offer and immediately signed up for a 2 weeks pilot. They could establish the business case with clear visibility and moved to our paid plan thereafter. This paved a way for them to improved sales performance and higher revenue.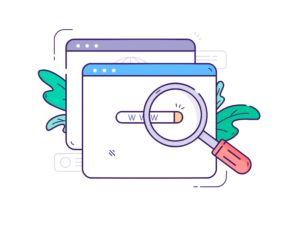 WooTechnologies is a global IT consulting and outsourcing firm offering extensive expertise in online reputation management, digital marketing, mobile & web application development and software consulting.
WooTechnologies was scaling up its inside sales team and needed a solution that could help onboard new agents faster, at the same time help VP sales to coach the existing agents faster.
Since the sales process was very specific, they required a solution that could be customized to their needs. They liked the adaptations Enthu offered and decided to partner with us.
Enthu was integrated with client's Zoom account, resulting in seamless capture of call data. Enthu enabled:
– Automated monitoring of new hire calls resulting in significant time saving.
– Ability to identify specific coaching areas of the agents, resulting in faster rep skill improvement.
– Ability to rate the calls helped them corelate call outcomes with call quality, thereby identifying the behavior of their best agents.
Woo Technologies is witnessing improved agent performance resulting in more agents hitting their sales quotas. 
Wondering what Enthu can do more. 
Explore the feature set in detail. 
Questions? Schedule a demo.
Have questions on how Enthu can enable voice teams at your organization? Let's discuss on a call.