How SuperProcure strengthened its international calling operations?
SuperProcure is a SaaS based solution to automate day to day supply chain management tasks.
As part of their go-global plans, they were building a voice calling team for English speaking markets. They were looking for a speech AI platform that could help reduce their go to market time by quickly analyzing the calls and ensuring the agents were adhering to the said scripts. 
SuperProcure was looking for a solution which could readily integrate with their VoIP platform, at the same time could be onboarded quickly without any annual committments.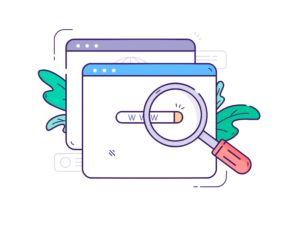 SuperProcure is a cloud based SaaS platform for logistics and supply chain management. It automates the day to day mundane tasks in the SCM process, resulting in reduced manual errors, improved efficiency and better margins. 
In order to achieve a faster go-to market, Super Procure wanted to urgently bring the agents to speed. Their existing call monitoring process was manual and didn't offer good coverage.
Since the calls were largely scripted & thematic, they wanted a solution that could identify script adherance , that too across 100% of the calls. Enthu was built with exactly this use case in mind, and was therefore a great match for SuperProcure.
Enthu was integrated with SuperProcure's VoIP provider, resulting in seamless capture of agent calling data. Some of the immediate impacts Enthu generated were as follows:-
– Enhanced script compliance by 60% across some of the most important call moments.
– Offered 100% call QA, saving more than 50+ hours of quality analyst's time.
– Ensured telemarketing compliances were in place for specific geographies. 
– Enabled targetted agent coaching & new rep onboarding.
Enthu enabled SuperProcure sclae up their international contact center without the need to add additional  call quality analysts. This not just saved lot of precious time but also the costs associated with new hires.
Wondering what more Enthu can do for voice teams. 
Explore the feature set in detail. 
Questions? Schedule a demo.
Have questions on how Enthu can enable voice teams at your organization? Let's discuss on a call.